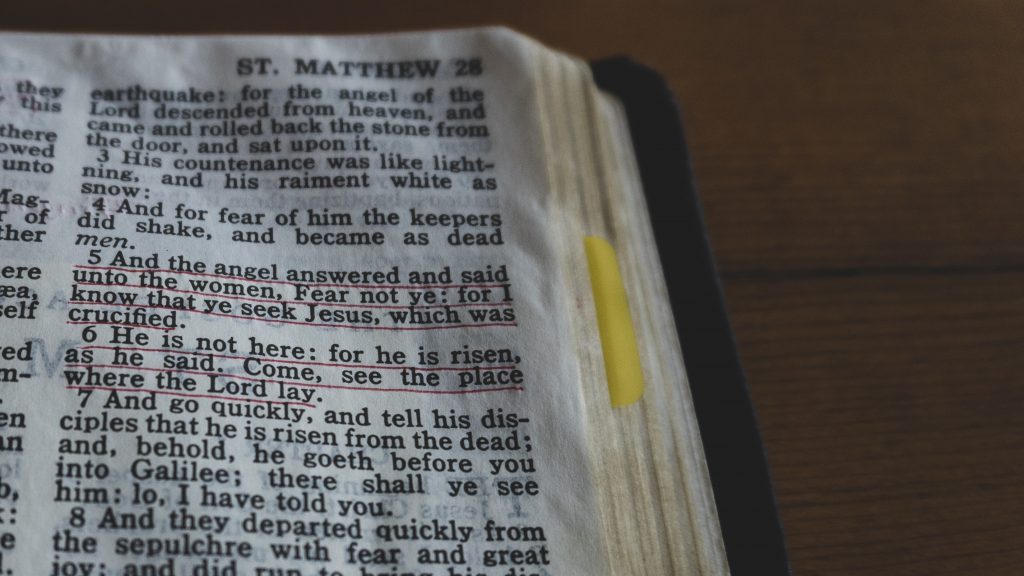 On Easter Sunday, and throughout the Easter season, we begin to hear what's called the "Paschal Greeting." I not only use this greeting during the season of Easter but also at every funeral. It is, "Alleluia, Christ is risen," and in reply, "He is risen indeed, Alleluia." What are the origins of this greeting?
We're not certain when it began to be used in the liturgy but it's formal origin comes from Luke 24:33-34 when on the road to Emmaus Jesus appeared to the two disciples.
"And they rose that same hour and returned to Jerusalem. And they found the eleven and those who were with them gathered together, saying, "The Lord has risen indeed, and has appeared to Simon!"

LUke 24:33-34
It is called "Pascal" because Pascha is a transliteration of the Greek word, which is itself a transliteration of the Aramaic pascha, from the Hebrew pesach meaning Passover. Since Easter happened during the time of Passover the name carried over and was used by Christians to acknowledge the truth of Jesus' resurrection.
The Pascal Greeting is not just an empty saying but confesses the truth that defines all truth. Jesus said, "I am the way, the truth and the life." By rising from the dead he showed himself to be God and that we can believe what he says about himself and all things. This is what the disciples realized on the road to Emmaus finally when they recognized Jesus in the breaking of the bread.
"When he was at table with them, he took the bread and blessed and broke it and gave it to them. And their eyes were opened, and they recognized him."

Luke 24:30-31
This was also after Jesus had taught them from the scriptures,
"And beginning with Moses and all the Prophets, he interpreted to them in all the Scriptures the things concerning himself." v.27
The confession that "Christ is risen indeed!" is a recognition that since Easter has happened death and sin cannot keep us. For we who are found in Christ have also "risen indeed." St. Paul says that when we are baptized we have been buried with him and raised with him in Romans 6.
"Do you not know that all of us who have been baptized into Christ Jesus were baptized into his death? We were buried therefore with him by baptism into death, in order that, just as Christ was raised from the dead by the glory of the Father, we too might walk in newness of life. 5For if we have been united with him in a death like his, we shall certainly be united with him in a resurrection like his."

ROmans 6:3-5
So when you reply to me "He is risen indeed, Alleluia!" you are also making a statement about what you believe about yourself. That just as Christ was raised we will be raised too! Just as death no longer has dominion over him, death no longer has power over us. Just as sin could not keep him from being raised, neither will your sins keep you a slave to death. Though we often don't always see Jesus, like the disciples on the road to Emmaus, he is with us. Just keep looking to his word where he is revealed. Keep receiving the sacrament where we recognize him because he is the only one who can say to you, "Take eat, take drink, for the forgiveness of your sins."
Saying, "He is risen indeed, Alleluia!" means you believe the Word of God. You believe the promises given to you at your baptism. You believe that you will not die but live.
"Alleluia, Christ is Risen!
He is risen indeed, Alleluia!"
In Christ
Pastor Ottmers